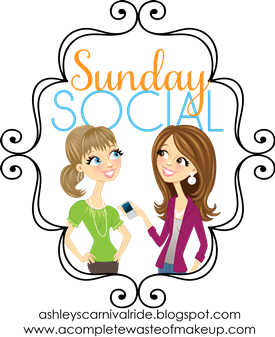 I am linking up with the Sunday Social today!
FAVORITE TV SHOW OF THE PAST:
Gilmore Girls, Friends, and The OC
FAVORITE TV SHOW CURRENTLY:
Once Upon A Time (sooooo good!), Whitney, Bachelor/Bachelorette, Dance Moms, and of course any HGTV decorating show!
WHICH REALITY SHOW WOULD YOU NEVER DO:
Survivor (call me boring, but that just doesn't sound fun to me!)
WHICH REALITY SHOW WOULD YOU LOVE TO DO:
American Idol (I have always wanted to do this!)
TV PERSONALITY/CHARACTER THAT YOU FEEL IS MOST LIKE YOU:
I kind of feel like I am like Lorelai Gilmore, but not as talkative as her! :)
I think I look like her too.
TV CHARACTER YOU'D WANT TO DATE:
Obviously, I'm married but a girl can have a TV crush with a guy that is totally gay in real life.